Mobile Concrete and Stone Crusher Hire
Engage Site Waste management and reduce material going to landfill by crushing material on-site. Hire our mobile concrete and stone crusher units as standalone or as part of our waste management package. Our Mobile crushers are for hire in Northern Ireland and the Republic of Ireland.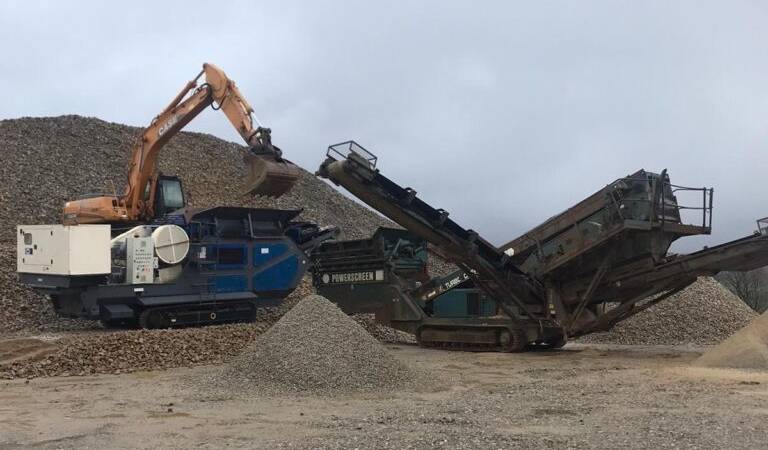 Mc Mackin Contracts own and operate a fleet of mobile crushers and concrete breaking equipment for hire. Our demolition package delivers an efficient concrete breaking and crushing service direct to your site. The crushers and concrete breaking equipment can be used on a range of materials including waste brick, concrete slab, concrete foundations, stone and much more. Brick and concrete can be crushed to a range of classes of material, suitable for re-use onsite.
For stand-alone crushing requirements, we offer a manned mobile crusher hire service, in addition to screening units, which are often used in-tandem.
Mc Mackin Contracts are focusing on Site Waste management and reducing material going to landfill where possible by crushing material on-site which can result in huge benefits for the client:
Less truck movements, congestion, emissions, particular benefit in city centre sites or where access is limited, also where landfill is a considerable distance away;
Create a reusable aggregate product;
McMackin Contracts will issue tonnage of material crushed / diverted for landfill for the clients records and inclusion in their environmental statistics
Saves time and money for client;
Reduces volume of imported hardcore.
For mobile crusher hire, contact Ronan on +44 (0) 2882898927